About
Key information about the second edition of Reboot Develop Red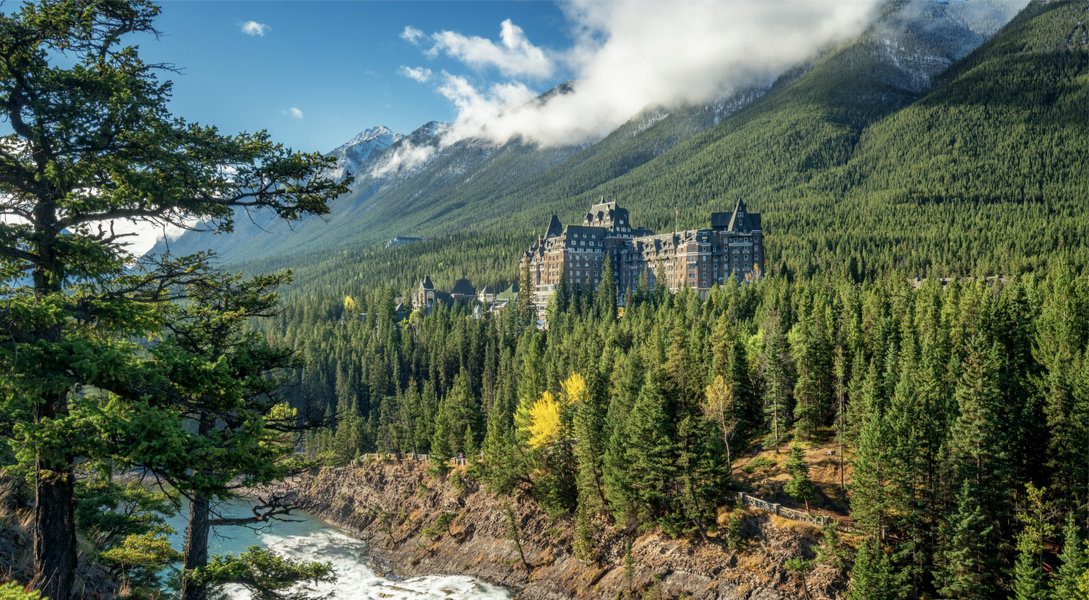 Event details
Reboot Develop Red 2023 will be taking place in FALL 2023 in the breathtaking national park Banff, in beautiful Alberta, Canada. Banff is one of the iconic, breathtaking nature resorts of the world under protection of UNESCO.
The conference will take place at one of the most unique and luxurious venues that both Canada and North America have to offer – Fairmont Banff Springs conference resort.
In its second year the conference is aiming to attract more than 1.000 international attendees while featuring 110+ incredible speakers during 3 days at 6 tracks. Reboot Develop Red 2023 will also host a B2B expo and indie expo areas as its key parts.
Reboot Develop Red Indie Award and life achievement Reboot Develop Red Hero Award ceremonies are set to take place on the last day of conference.
For all questions regarding sponsorship or exhibiting feel free to contact us as soon as possible, as interest is huge already, directly at b2b@rebootdevelop.hr.
Who?
Reboot Develop Red, same at it's world renown European counterpart Reboot Develop Blue, is a conference focused strictly on games industry professionals such as game developers, artists, audio artist (both seniors and indie), managers, PR, marketing experts, or sales and publisher representatives.
Registration and prices
All types of conference passes will be available in the beginning of 2023.
ALL TYPES OF CONFERENCE PASSES INCLUDE THE FOLLOWING:
– high-end shuttle transfer from Calgary airport to Fairmont Banff Springs and back on dates of your arrival/departure
– access to more then 120 lectures by 110+ speakers in 6 tracks during 3 days
– access to B2B expo and indie expo areas
– amazing buffet lunch at Fairmont Banff Springs resort during all 3 days + 2 daily coffee breaks
– entrance to all standard parties and social events
Special packages
We are continuing with limited offering of extremely popular special conference packages. One is intended for those of you seeking that super unique Reboot Develop Red high-end experience which our conferences are known worldwide for. The other one is on the more affordable end intended for budget minded developers and indies, because we want to support them the best we can! Both packages are available in extremely limited quantity.
VIP PACKAGE
Vip package includes ONE all access conference pass (all lectures, parties, lunches at Sheraton + coffee breaks during conference days) + access to 3 various half-day super high level VIP experiences which Reboot Develop Blue (Dubrovnik) and Red (Banff) conferences are renown for in the world wide games industry.
This very sought after super limited package is always sold out very early and will include a collection of luxurious, very unique, genuine local fine dining experiences, helicopter tours or similar three various super high level half day long side events. VIP events will be revealed in detail 60 days prior to the conference.
AVAILABILITY OF THIS PACKAGE IS SUPER LIMITED There is only total of 60 VIP packages available.

INDIE PACKAGE FOR TWO
*** This limited and unique package is EXCLUSIVELY available only to indie developer studios with 10 members or smaller!
This special and limited indie package for two persons includes:
— TWO all access conference passes (access to all lectures, parties, amazing buffet lunches at Fairmont Banff Springs + coffee breaks during all three conference days)
— ACCOMMODATION for TWO people, 4 nights with breakfast in twin beds room at one of beautiful *** lodge hotels in town of Banff, 10 minutes walk, next door to the conference venue.
— ONE guaranteed optional Indie Expo slot in the expo area
— high-end shuttle transfer from Calgary airport to Fairmont Banff Springs and back on dates/timing of your arrival/departure
AVAILABILITY OF THIS PACKAGE IS STRICTLY LIMITED in number
Sponsorship options
Become a part of the very select group of partners and sponsors supporting Reboot Develop Red 2023 high-end games industry and game developers conference. There is a wide variety of sponsorship options available as well as almost unlimited custom tailored options, the crazier ideas the better!
For more information please reach out directly to sponsorship@rebootdevelop.hr
More about the organization behind the conference
A veteran games industry team from Reboot, besides being the founders and event holders of Reboot Develop games industry and game developers conference, are also runners of one of the most influential games media brand in Europe, besides that Reboot team is preparing the huge seventh annual Reboot InfoGamer games show, one of the biggest consumer centric game conventions in the whole Europe.
Find out more at www.rebootinfogamer.hr
Need more info about event?
If you need more information about Reboot Develop Red 2023 conference or wish to contact us, reach us directly at info@rebootdevelop.hr